Poznan
PL
Behind the scenes of the empire?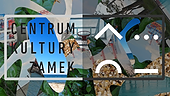 artists: LARION LOZOVOY (UA)/ IAROSLAV POBEZHAN (UA) / ELTURAN MAMMADOV (AZ) / SERHIY POPOV (UA) / IGOR SEVCUK (NL) / LEMAN SEVDA DARICIOĞLU (TR) / PAVLO KERESTEY (DE) / FANTASTIC LITTLE SPLASH (UA) / BRUNO PAVIĆ (HR) / OLIA SOSNOVSKAYA & A.Z.H. (BY) / ANTON KARYUK (UA) / BOUILLON GROUP (GE) / curated by: ANTONINA STEBUR and NATASHA CHYCHASOVA
Behind the scenes of the empire
25.10 — 31.10

The title of the exhibition refers to the book of Ukrainian literary scholar, and literary critic Vіra Ageeva which is dedicated to the Russian colonial gaze reflected through classical literature. According to this book, we can see how the superior view of others has formed and why this kind of view is still possible. Despite numerous discussions around orientalism and colonialism the shadow of empire still covers the world so it is important to find a new way how to speak about it. The case of the Ukrainian-Russian gives us an example of struggling and shows the importance of word solidarity against aggression. In this show, we present the artworks of numerous artists from antiwarcoalition platform which represent artistic statements from different parts of the world which defend the colonial view.

International Coalition of Cultural Workers Against the War in Ukraine (https://antiwarcoalition.art) is an open online platform that collects, shares and distributes statements against war created by artists from all over the world. It is an opportunity to express solidarity with those in Ukraine who are affected by the Russian military aggression, and with those resisting colonial, patriarchal, imperialistic, and political repressions and terror elsewhere.This platform was initiated by Ambasada Kultury and a group of Belarusian and Ukrainian cultural workers: Anna Chistoserdova, Natasha Chychasova, Oxana Gourinovitch, Valentina Kiselyova, Tatiana Kochubinska, Aleksander Komarov, Lena Prents, Antonina Stebur, Maxim Tyminko.
antiwarcoalition.art is a part of The European Pavilion, an international program of the European Cultural Foundation, Platform is also supported by The Danish Cultural Institute in Estonia, Latvia and Lithuania, Swedish Institute, Goethe Institut e.V.